Phone Numbers
I will be moving in the next couple of weeks, so my phone numbers will likely be changing. The area code should stay the same or be something close….there are a lot of area codes in the NYC - New Jersey area.  You can always reach me at dan@civilcad.net or Skype me at graf-dan in the meantime if there are problems. All new numbers will be posted online at www.civilcad.net as soon as I am...
2 tags
Civil 3D
Last week I announced I would be doing some in the field videos for construction surveyors. I have posted 3 already, and plan to do plenty more. While I´m at it, I don´t see that it would take me too much extra time to do some Civil 3D tutorials as well. I will separate them into a different series. So, hopefully, starting today, you will see the beginning of the Civil 3D screen shots. Mind you,...
1 tag
Some Practical Advice for Field Surveyors
Grafsurv is going to be focusing a little more on field work in the coming weeks on YouTube's Grafsurv channel. The plan is to upload 3 this week. One was posted today. Then there will be two more on Wednesday and Friday. These videos are life lessons I have learned over the years working as a surveyor helper, instrument man, party chief and eventually survey manager for various projects in...
Stay Foolish
As a precursor to this blog, let me say that I am not a Mac fanatic. I just like to see the competition that keeps everyone on top of their game, and Mac has instilled that. In fact, I have really been enjoying the last 2 months of using Windows 7. I have even seen great advantages of playing around with Linux Ubuntu (for those of you who want to go the free route). Okay, I got that out of the...
4 tags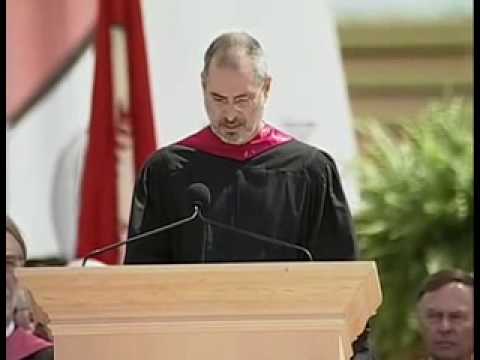 Sharing My Secrets
Earlier this week, I posted a video on the process of making a calculation at Grafsurv. Some might think that I'm giving my secrets away, but I think that it is important to share what I do. Sure, I may have more competition in the future, but what I do requires a lot of hard work. I figure that if I work hard (and smart), then I will get paid. If there's a need for more people doing...
Make it Simple
Too many construction surveyors try to make their job sound as if it is more complicated than it really is. New technologies often make things more difficult rather than easier and quicker. Today's instruments give us a multitude of different ways to lay out for construction. Grafsurv does not offer many different services nor customized projects for each client. Grafsurv only calculates...
3 tags
Time Management
11 a.m. Eastern Time. That's all you need to remember. That is the magical time at Grafsurv in which all important business is transacted. Grafsurv is a one man show, and there are many benefits. There are no lines of communication, just me. The costs are lower. There is less confusion. The message and intent of Grafsurv is a simple one, since it is designed by only one person. Since there...
9 tags
7 Checks System
A link has recently been inserted for the 7 Checks System for calculating your layout. Above is a screen shot of the Grafsurv site with the link. The idea is not a new one. Back in the early nineties, I recall project managers asking, "Did you double check your work?" I imagine that they thought a surveyor manager would do the same calculation 2 times to make sure it was correct. But...
1 tag
Wikispaces
Back in the nineties, a drill shaft superintendent at our company had a company cell phone, and said I should request one as well. At the time, I felt as if I couldn't justify such a request. We had company radios. Besides, everyone requested their survey layout work in the morning before we started each day. But, greed got the better of me, and to my surprise, my request was quickly...
3 tags
4 tags
Some new videos added to www.grafsurv.com
For those of you who aren't big on reading, I've added 5 videos to www.grafsurv.com. A couple are brand new, and the other three were produced in the last 2 weeks or so. Look for the blue buttons on the main page. There is another on the Samples link. I hope it doesn't make the site too cluttered. I am big on working hard to make things as simple and clear as possible. But, in this case, I think...
3 tags
A New Way to Survey
As the sole person working at Grafsurv, it is impossible to do many things well. Therefore, I don't even attempt it. Grafsurv does only one thing and does it well. It provides calculations for layout for surveyors in heavy highway construction. There is no side work for estimators. There are no calculations of quantities. There is no reviewing shop drawings to make sure someone else has done...
5 tags
Mistakes in Plans
Grafsurv does a lot of work for the Texas Department of Transportation (TXDOT), and I have noticed that over the years, their plans have been getting better. But, every once in awhile, I will run into some errors in the plans in which it is difficult to know whether or not I should contact the design engineer. The problem with contacting the design engineer is that the contractor will suddenly run...
4 Reasons to use Grafsurv
Ease of Use. Your order can be placed online in about 5 minutes. Simply fill out the online form, and send your plans to me. Time Management. If you send your order before 11am, you will have your drawing by 5am the next morning, and your accompanying coordinate file to be uploaded to your data collector 8 hours later at 1pm. Price. I only calculate layout for highway construction surveyors....
9 tags
9 Events at Grafsurv in 2010
Here were some of the happenings at Grafsurv in 2010… Launch - 4 January 2010 - In many ways, the website launch on 4 January 2010 was the culmination of a long process. I started doing highway construction work in 1984, highway construction surveying in 1993 and began to do calculations remotely by internet in 2006 as an employee. Only after gaining the experience needed was I able to...
5 tags
Pogoplug Revisited
Back in October, I posted a blog about cloud computing and about my decision to purchase Pogoplug. The results so far have been good after a couple of months. The reason I bring it up again, is that I may start using it at www.grafsurv.com so clients can upload their plans. Within my account, I tried it, and the upload was fantastically quick. Now, if I can tweak the security to keep my other...
Using a Remote Survey Calculation Service
Sometimes you get into a routine, and just can't seem to let it go. You tend to visit the same 3 websites every day, even though you know there's a lot more out there. You go to the same place to eat for breakfast in the morning, since you know exactly what you will get, and how much it will cost. But sticking to these routines doesn't mean that there aren't other and...
2 tags
Cutting into your Survey Costs
As time marches forward, we are forced to find ways to cut our costs just to simply compete. It seems as if this world is too harsh sometimes, but if we look at history, this is how it has always been. We find that we have been living with too many luxuries, and the competition forces us to make a correction. What I have noticed over the years in highway construction is that many seem to forget...
6 tags
3 Cloud Computing Services
Recently I have been running out of space on my computer, and have been trying out a couple of cloud computing services. I first tried Apple's product, MobileMe. It was a complete failure. The 60 day trial period had me totally frustrated. Just moving small files from my computer to the server took excruciatingly long periods of time. I had hoped to get my iPad online with all of my content...
Highway Construction Surveyor →
11 tags
Book Available Now on Amazon
My book, Highway Construction Surveyor is now available on Amazon. It is a short book at only 171 pages, but packed with information. I have opted to use the Kindle format as it is available on almost any device. If you have no reading device, simply read it on your computer. The software is free. The Kindle format devices include the Kindle, iPad, PC computers, Mac computers, iPhone, Blackberry...
9 tags
Book to be Available at Amazon September 30
As I am getting ready to release my book, I am understanding better how to publish and collect royalties on the Kindle format. As I have mentioned before, a Kindle formatted book does not require that you have a Kindle to read it. You simply need a PC or a Mac. You also can read Kindle formatted books on the Kindle devices, iPads, iPhones, Blackberrys and Android phones. The software is free, and...
Travel Update
I am back in the New York area. I will be traveling to Boston as well as Washington DC in the next month and a half. Anyone in those areas of the country interested in Grafsurv can get a hold of me for a personal meeting. I can be reached by phone or email. Check out the contact info under the More tab at www.grafsurv.com.
5 tags
4 Very Cool Apps
99% of what's out there for technology is just not worth having. But, with the pretty packaging, sometimes it's hard to discover the 1% that is. And, to make things more difficult, it sometimes takes a couple of months, and sometimes a couple of years to discover that an app has made your life more troublesome, and not easier at all. Have you ever adopted a technology, and find years...
7 tags
You don´t need a Kindle to read Kindle
The Amazon Kindle is a great device for those who love to read books. You can also read magazines, newspapers and blogs. Kindle is a device that is smaller and lighter than a book. But, you can store thousands of books inside of it. Almost every book (there are exceptions) I have desired to read is available at Amazon's Kindle Store. Amazon offers Kindle formatted books at a great discount...
3 tags
Video on Pricing at Grafsurv →
6 tags
Communication
If you are trying to get a hold of me, this is how I handle communication, and more importantly, why… Email. I check email once every business day some time between 11 am and 1 pm Eastern Time. I turn off all of my alerts, and no longer have email on my phone. This makes me extremely productive in the office. I have determined that every time I am distracted, it takes me a full hour to...
3 tags
5 tags
Grafsurv on the Move
The one man highway construction survey calculation show is on the move through the Midwest. I have been doing my job remotely for over four years now with a simple Internet connection and a laptop. I made my way up from Miami, to Tampa, and then to Saint Louis. I have settled down here on the outskirts of Saint Louis to get some serious work done. But, I won't be here too long. I'll...
1 tag
Simplicity
Simplicity is elegant. It cuts through all of the "pizazz" and "wow". You don't want "Holy Cow!" services, and flashing colors. You want "useful". And, that's what Grafsurv offers. Here is what I think that you want in a online service for highway construction survey calculations: Quick layout, to keep production rolling along. ...
4 tags
Travel Update
I am working my way from the south up to the midwest. I stopped in Miami to meet with a client, and am now on my way to St. Louis where I will be for about a month. Well actually, I will be all over the midwest, but based out of St. Louis. If anyone is interested in meeting up to discuss my services, send me a note at dan@grafsurv.com.